Where ambiance meets efficiency.
While most home comfort equipment is kept out of sight, a fireplace always takes centre stage. No matter which room a fireplace is in, its attractive glow and cozy warmth makes it a form-meets-function superstar.
Choose from our inventory to complement your home's aesthetic, or custom-design the fireplace of your dreams. We also do retrofits that'll give your home's existing fireplace a high-functioning upgrade.
Whether you need to repair, maintain, or install a fireplace, our qualified team is always ready to assist our customers in Saskatoon and area.
Why choose Innovative Heating, Cooling & Plumbing?
Our expertise is your advantage. We're a team of experienced, licensed, journeyperson technicians.
We care about your home, your needs, and your comfort. We provide mess-free, stress-free service that leaves you with nothing but peace of mind.
We stand behind our products, and we make it easy to keep them in great shape with our Innovative Prevent service plan, which offers a maintenance program personalized to your equipment's needs.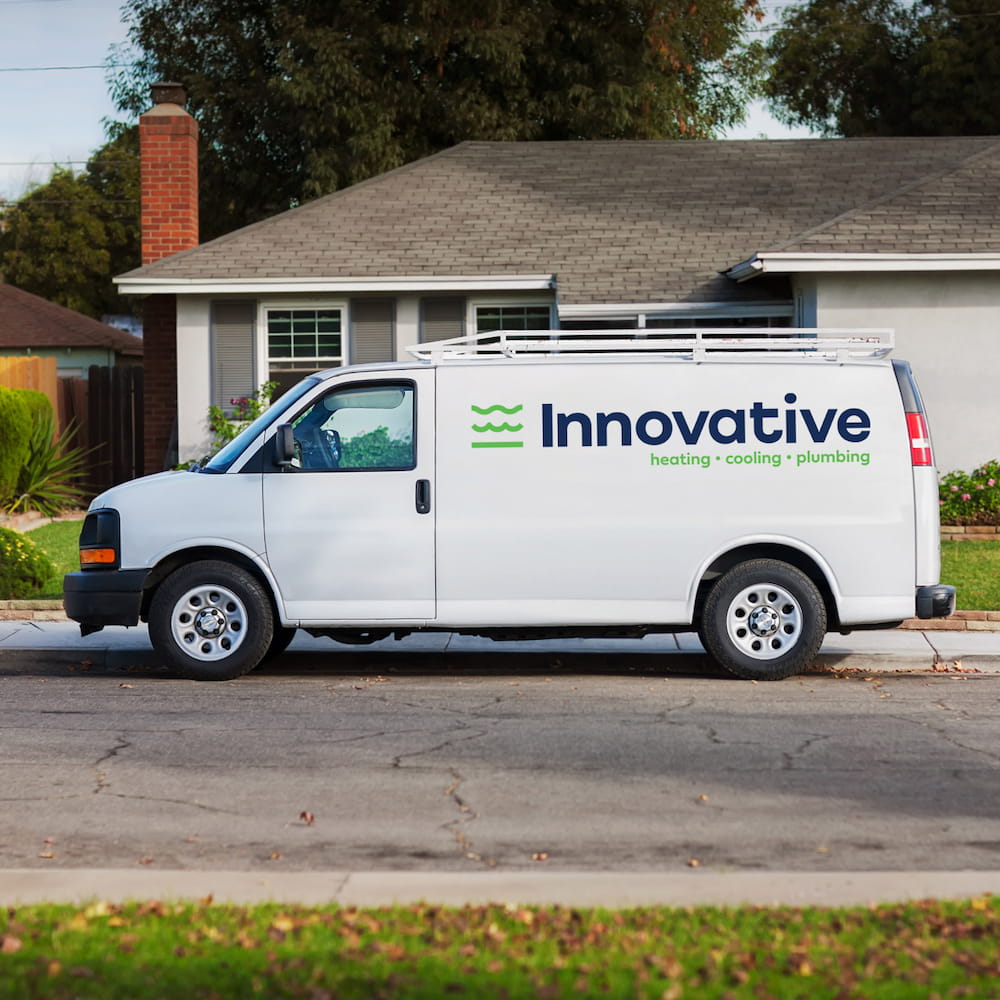 Which fireplace is right for you?
Consider the following when choosing a fireplace:
Home Size
As always, one of the first components we consider is size — the size of your home, the size of the unit, and the size of the space you'd like to heat. We'll help you find the solution to maximize your comfort and keep you cozy all winter long.
System Efficiency
When you invest in a fireplace, a high-efficiency option is always a good choice. For example, a self-modulating unit will maximize efficiency and automatically regulate temperature, which will reduce your carbon footprint and your energy bill. Speak to our team of experts to find the right option for your home.
Type of Unit
There are many options available when shopping for a fireplace. We'll walk you through the differences between our recommended models, as well as the available options to operate the unit — wall switches, remote controls, thermostats  — to determine which combination is the best choice for your home and comfort.
Get Started
To get started, contact us via our Service Request Form, or if you need emergency service, call us immediately at 306-955-9585 for 24-hour assistance.
Phone for 24-hour assistance
306-955-9585